In celebration with the

76th ARAW NG DABAW

, Davao City highlights grilled cuisine in the first ever SINUGBA FESTIVAL this March 14 - 17 at Tienda del Mercado, Acacia St. Juna Subd., Matina.
The first BBQ and Grill fest in Davao City! The four-day event aims to showcase Davao's another cuisine option that we Dabawenyos can be proud of. The event will
culminate with an "eat-all-you-can" sinugba buffet for only P200. Guests who takes part of the eat-all-you-can can vote for the "Best
Sinugba
" among the 32 participating food stalls.
Attached images shows various events and informations on the said Sinugba Festival.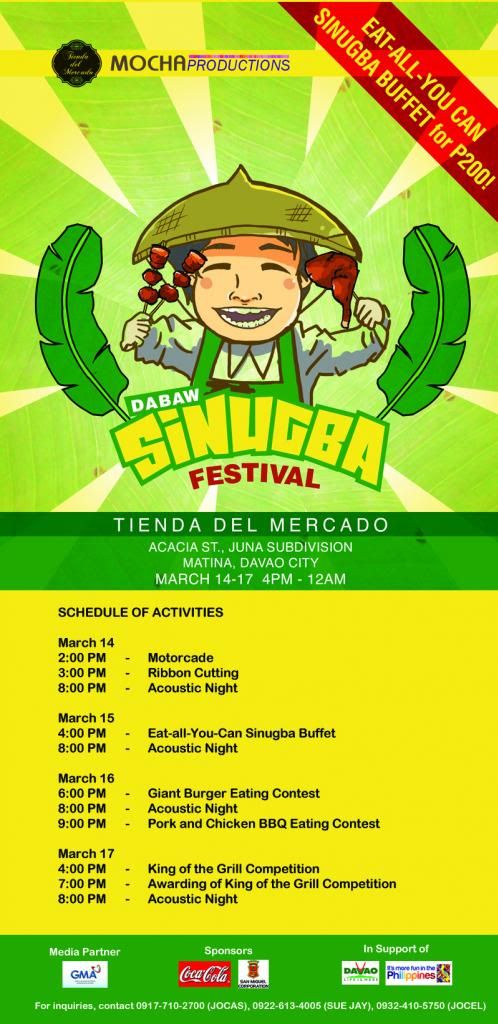 See you there! :)